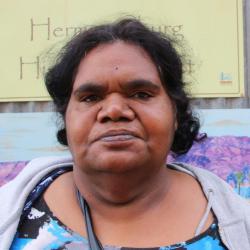 About the artist
Vanessa Inkamala was born at Hermannsburg (Ntaria) in 1968. Related to the Pareroultja family she has inherited their artistic ability. Living at Santa Teresa (south-east of Alice Springs) with her husband, she has been influenced by the Eastern Aranda style and this is strongly reflected in her work. The main themes of her work are the wild desert flowers and tucker which appear after rain; particularly in late winter.
Her paintings are detailed, bright and colourful. Recently she was commissioned by Lassetters Hotel Alice Springs, to decorate a number of large pots in the new hotel foyer. These are now on display and well worth a look.  
Discover other artists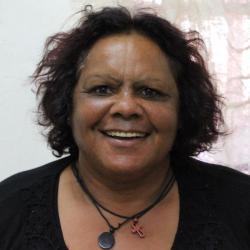 Roxanne was born at Hermannsburg in 1968. Her father was a Southern Aranda man from Horseshoe Bend (south of Alice Springs on the Finke River).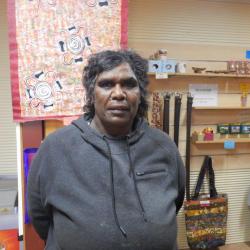 Martha Wheeler was born on 7 February 1967. She is the second child of Betty and Marcus Wheeler.